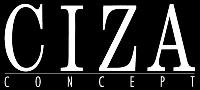 Our belief
Communications can make or break a company. Founded in 1997, CIZA Concept aims to deliver creative communications solutions to help our clients deliver their messages effectively and leave a legacy.
We believe that our clients deserve the best service. Our solution is to service our clients personally. The person whom the client meets and awards the job to will be the same person handling the project.
While many editorial and public relations consultancies will grab all the projects they canlay their hands on, CIZA Concept will only accept jobs "within our means". This is to ensure that each project commands our undivided attention. The end result is better quality control and better end products.
Our clients | Latest news | Our belief | Our services
Our people | Why us? | Our other interests | Contact